News > Balakot hydropower scheme in Pakistan

Balakot hydropower scheme in Pakistan
AQUALOGUS is developing the Balakot hydropower scheme Project in Pakistan for the Asian Development Bank.
The scheme will include a 60 m high concrete dam and will have an installed capacity of 300 MW, corresponding to an estimated investment of US $ 645 million.
The work consists in the Technical Assistance to the Pakhtunkhwa Energy Development Organization (PEDO) concerning the Review of the existing Feasibility Study (prepared in 2013 by previous PEDO consultants) and the elaboration of a new Balakot hydropower scheme Feasibility Study. The scheme is composed by a concrete dam, a tailrace tunnel, two surge tanks, a cavern powerhouse, a sediment bypass and a restitution tunnel and roads.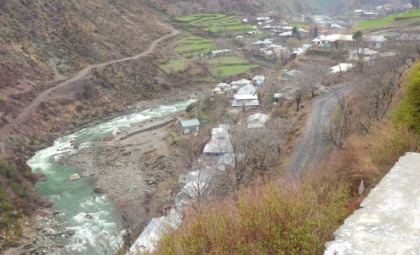 AQUALOGUS, 2019-06-07